As it's nearing the end of the year, everyone's stocking up on 2019 calendars. Pretty normal, right? But in Japan, in a weird twist of cross-cultural oddity, calendars featuring Vladimir Putin are reportedly flying off the shelves (The Telegraph).
Of course, this is no ordinary calendar: in true pin-up style, these official 2019 Putin calendars depict the Russian President cuddling puppies, cycling nonchalantly in his shades, and lowering his near-naked torso into icy waters.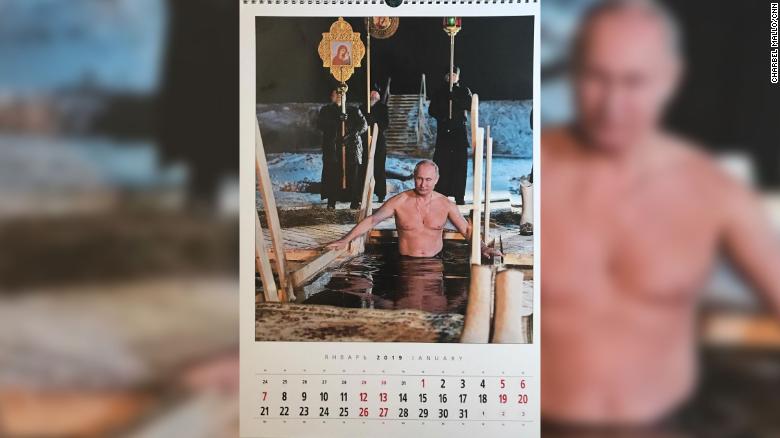 And why this sudden craze? According to The Guardian, many people are drawn to Putin's "unconventional style and unashamed machismo." The South China Morning Post reports that young women are driving the demand for the calendar, and their interest may be due to the fact that Putin appears "more manly than the average Japanese politician." The paper also notes that most Japanese are "likely unaware of the Russian leader's involvement in matters such as the ongoing conflict in Syria, violence in Ukraine or the recent attempted assassination of a former Russian spy in the United Kingdom, thanks to the domestic media's overriding predilection for stories much closer to home."
Though to be fair, it appears that Russians themselves have a home-grown fetish for Vladimir Putin merch (Highsnobiety), despite (or perhaps because?) of their leader's political activities.
We at BackTraders wanted to get in on the Putin fun, so we created a new category of merchandise, Supremely Exalted Leaders, with a Putin tee as the inaugural item. (The communist red is striking, don't you think?)
The image on our Putin shirt is based on a photo from the website of the President of the Russian Federation, taken in March 2018. Because we wanted show a current depiction of the supreme leader, in contrast to the plentitude of (in our opinion ugly) Putin t-shirts on Google images.
Long live Vladimir Vladimirovich Putin Влади́мир Влади́мирович Пу́тин!